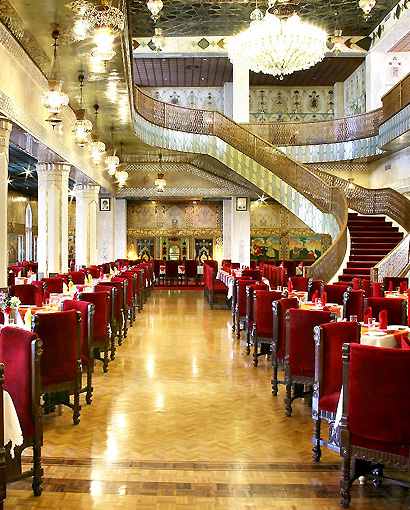 As you walk in Chehelsotoun, you find yourself in the magnetism of beauty and subtlety.
The designs and mirror works of the breakfast hall are based on the style of Qajars.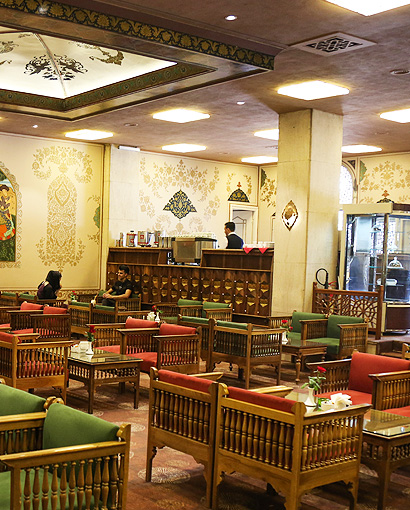 Naghsh-i-Jahan coffee shop is a mixture of outstanding paintings and persistent designs.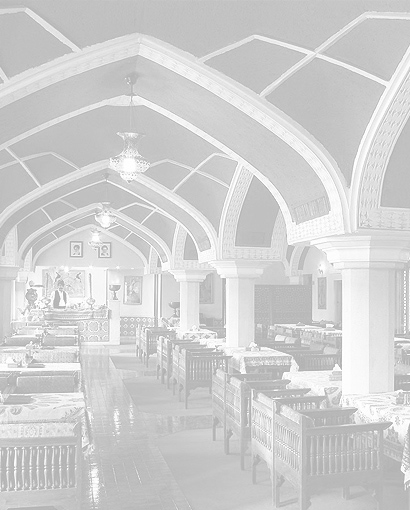 Located on the east end of the garden and reconstructed 20 years ago in two spaces of enclosed and open
Standing in the open space of Chashmandaz Restaurant located on the roof of the hotel, you can have a 360-degree view of Isfahan.
there is located a parlor with high tiled walls and ceilings and two double storey verandas in both sides.
For the first time, introducing the hotel's attractions
Suggestion for organizers
Exceptional offers for holding conferences and seminars in hotel halls
Special discount for catering events in Abbasi hotel restaurants