Abbasi Hall is the most magnificent hall of the collection. The uniform patterns repeated on the gold sheets of the walls and ceiling.
Looking at the mirror work (i.e. mirrors) of the ceiling, you will find that no other name suits it as much as does the "Mirror Hall"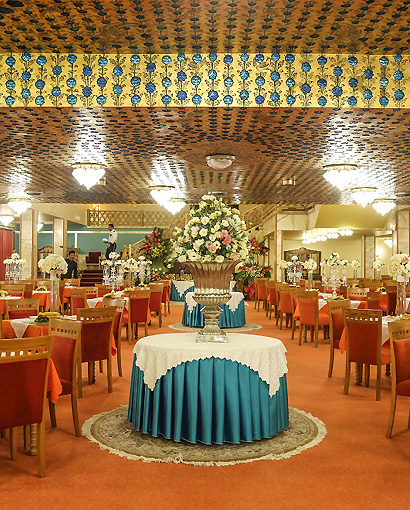 A turquoise-blue embedded in a background of gold sheets appears to have created the world most beautiful wall paper for the hall.
The structure and new architecture of Marmar Hall make it suitable for holding exhibitions, conferences and celebrations.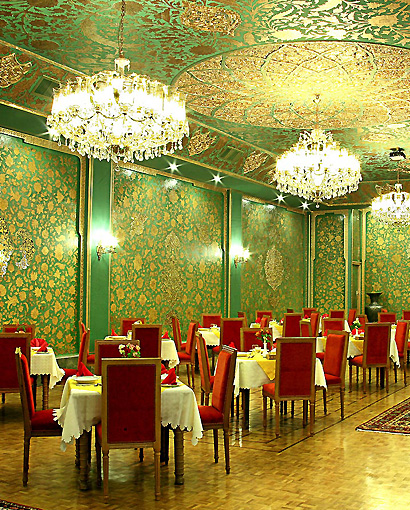 Welcome to Zarrin Hall where margin-brush painted gold sheets shine against the bluish green mural background.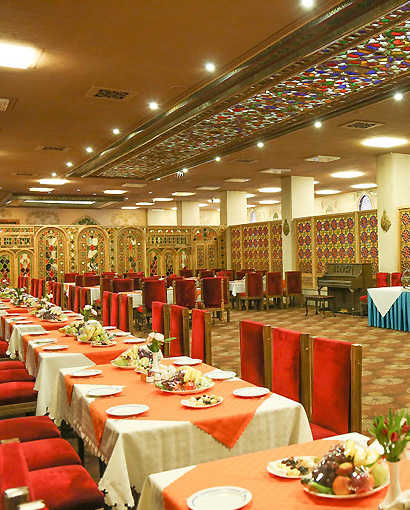 It is a combination of beautiful patterns and lasting configurations carrying the mind away to the land of beauties and vivacity.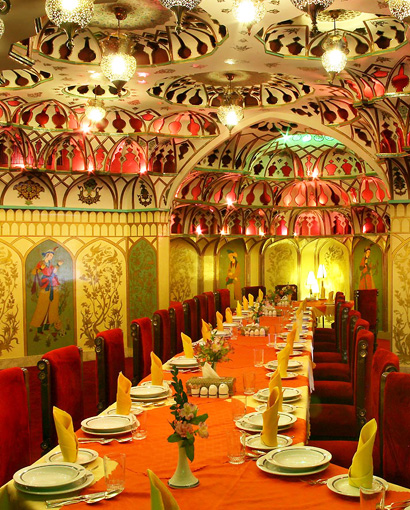 The hall accommodates a maximum of 20 people, and thanks to its unique dimensions, is used for special ceremonial feasts.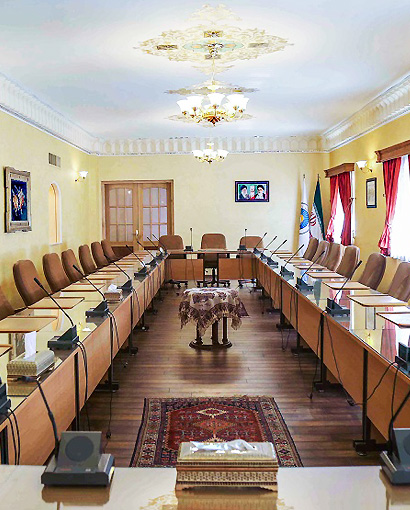 Simin Hall hosting 26 people is looked upon as a place of choice for hosting news conferences and seminars.
This hall may lack the glory that other halls elsewhere enjoy. However, it enjoys a peculiar beauty and simplicity.
For the first time, introducing the hotel's attractions
Suggestion for organizers
Exceptional offers for holding conferences and seminars in hotel halls
Special discount for catering events in Abbasi hotel restaurants